Providing expert building
skills for over 20 years
Maincom Group
Maincom Group
Maincom Group has provided reliable professional construction and building repair services throughout New Zealand and Australia for almost 20 years.
New Zealand
Maincom launched Maincom NZ Ltd in 2007, and provide the New Zealand market with both services for reinstatement of homes and businesses by insurable events, and management of projects, construction and facilities.
Australia
In Australia, Maincom Group operates two companies:
Maincom Services Pty Ltd – specialised services for the reinstatement of homes and businesses damaged by insurable events
Maincom Pty Ltd – expert provider of project, construction and facilities management
Maincom Group is accredited in Workplace Health and Safety and Quality and Environmental Systems. We have achieved the following certifications:
ISO 9001:2015—Quality Management Systems 
ISO 45001—OH&S Management Systems
ISO 14001:2015—Environmental Management Systems
Utilising our purpose-build project management software, Visionary, Maincom Group offers our customers a seamless user experience while delivering high quality workmanship on time and on budget.
Our Values
Our Vision
To be a leading, innovative building company, enlisting expert skills of motivated professionals to deliver building works that exceed industry expectations.
Our Mission
To be the builder of choice through innovative solutions, competitive pricing, proactive communication and efficient job-lifecycle management.
We aim to deliver reliable, honest and market-leading service excellence across all clients and projects.
We seek to continuously improve our standard of skills and services, growing our business to maximise benefits to all our stakeholders.
Our Values
Reliability
You can always count on us. We don't talk about it; we do it.
Our systems, processes and people enable our punctuality and quality, time after time.
We change and adapt to our changing markets.
Honesty and Courtesy
We are honest in our pricing and approach to business.
We expect and accept accountability.
We conduct all business in a thoughtful and courteous manner.
Team Work
We work in unity, accepting diversity in people.
We promote a cohesive environment from end to end.
We are innovative and positive and celebrate success as a team.
Excellence
Quality is engraved in everything we do.
We strive to exceed our customer's expectations every time.
We embrace continuous improvement.
Our Systems
Our Systems
Utilising our purpose-build project management software, Visionary, Maincom New Zealand offers our customers a seamless user experience while delivering high quality workmanship on time and on budget.
Maincom's purpose-built claims management platform, Visionary, has been developed to meet the specific requirements of the insurance repair industry.
Visionary allows open and transparent communication to all stakeholders throughout the claims process. Insurers, loss adjusters, sub-contractors and policy holders are able to view their claims at any time with their unique login details.
Our focus on claims life cycle and total cost management ensures fast and effective service, allowing our customers and clients to make timely decisions based on accurate real-time reporting. 
Our People
Warren Bale
Director
Warren joined Maincom Group over 30 years ago as an apprentice carpenter and progressed to complete his trade and qualifications to be a registered builder.
Warren has worked on numerous government projects, including construction and total refurbishment of high-rise and multi-storey buildings, and the development of commercial and residential properties.
His experience also encompasses special engineering projects and fire upgrading works to government assets, including Housing NSW properties across the state.
Our Coverage
Our Coverage
Maincom NZ has extensive experience in handling large volumes of property repairs. Our systems and staff are equipped to handle any small or large claim, and of any level of complexity. We handle a large volume of day-to-day claims from various PMOs, insurers and loss adjusters with great efficiency.
We currently service all areas of the north and south islands of New Zealand and will attend to any catastrophe nationwide.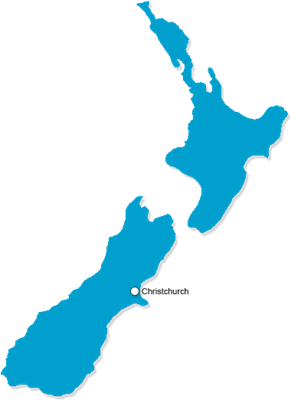 Associations
Associations